1,000+ Employees Strong
Our industry is powered by service excellence to both our guests and owners. We recognize growing talent and empower growth from within.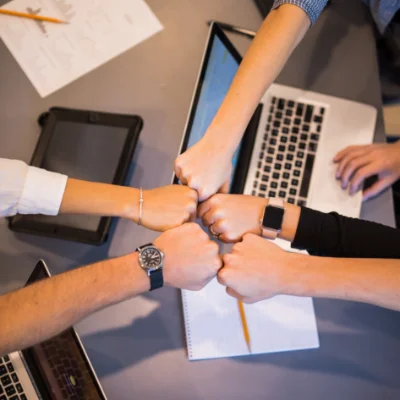 Don't see an open position that's right for you? Submit your resume to
hr@vtrips.com
.
Service
We exceed expectations
Professionalism
We lead by example
Responsibility
We own it
Trust
Dependability and relationships matter
Communication
Team feedback is continuous
Quotes from our team
As a relatively new addition to the team, when starting a new position you are always anxious about the first few days and weeks in your new role. However, I was relieved when different members of the team reached out to provide their help and training. It is a nice feeling to know you are being supported at all times.
Highly recommended for those who can appreciate a fast pace, team oriented environment. The people I work with are amazing. Flexible and enjoyable work makes this the perfect atmosphere to put your leadership skills to work. I learn something new everyday. There's plenty of room to grow and be yourself. Challenging and fun, VTRIPS has it all.
VTrips is a great company that has great benefits. The staff are awesome. They support me and are always there when I need them. The management makes you feel important and shows appreciation. my co-workers are fun and friendly, we are like an ohana. The environment we work in is great. You can be yourself and offer the aloha spirit to our guests with that local feel.
I love my job and the people that I work with, I have had the opportunity to advance and look forward to my future with this company. No 2 days are exactly alike and every day is a new adventure.
Our Benefits
Competitive compensation
Health insurance
Paid time off
Sick leave
Medical and Rx plans
Dental
Vision
Health savings account
Flexible spending account
Basic life and disability
Monthly appreciation lunches
Conscientious executive leadership
Our management portfolio comprises over 7,000 properties in 10 states throughout the United States
Ready to explore your career opportunities with VTrips?